Final Conference: Report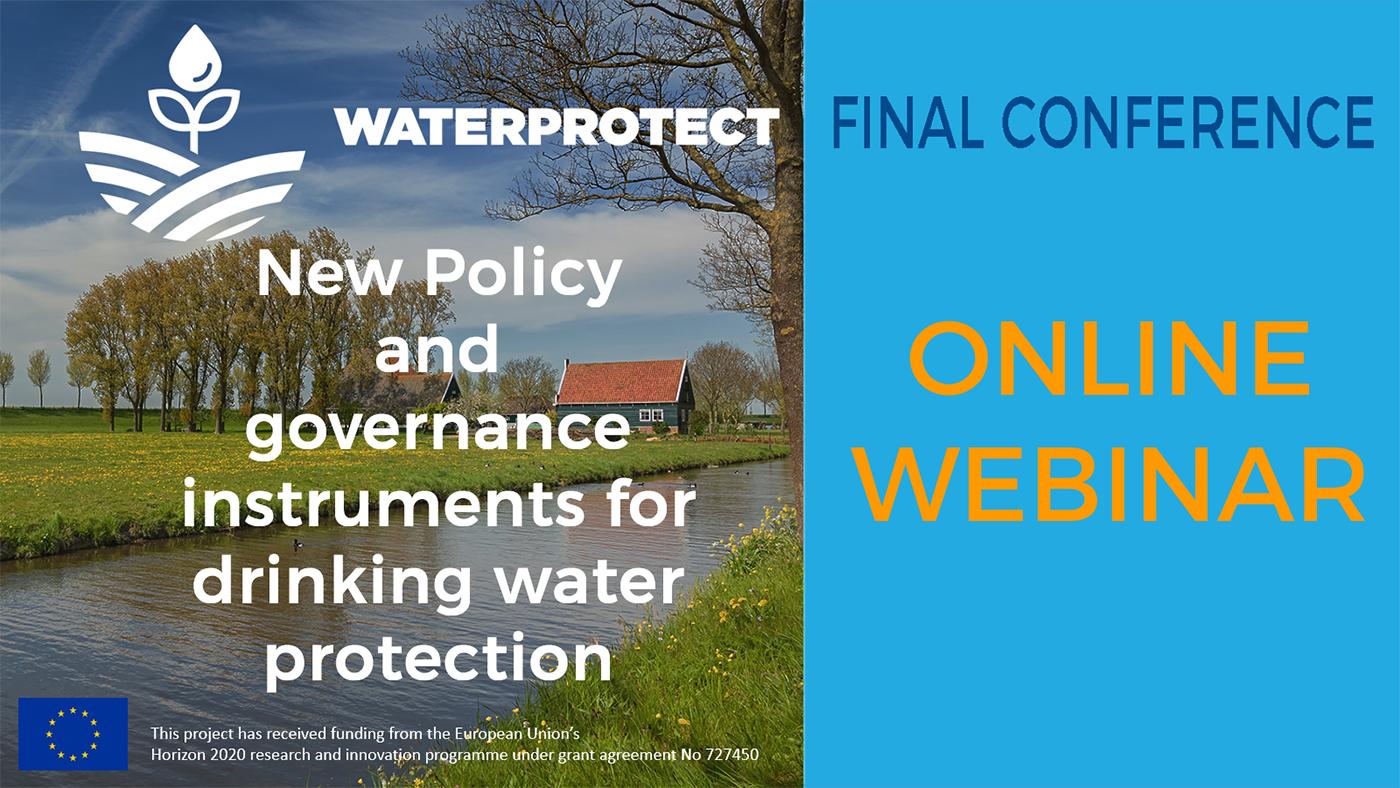 At the end of September, after more then three intensive years of close collaboration between European partners, WaterProtect ended.
All the work, results and lessons learned were presented in the final conference on 24 September 2020. During this event, stakeholders and industry federations were also invited to share their insights and lessons learned.
You can relive our entire webinar in the video below and/or consult the presentations during the conference on the links below
Session I: WaterProtect approach and achievements
Presentation of the Action lab Research
Methodology
Network formation
Knowledge building
Participatory processes
Impact
 Upscaling & Policy recommendations
Upscaling of WaterProtect results
Policy recommendations
General conclusions
Presentation:

Ingeborg Joris

Project Coordinator

VITO
FAIRWAY - Results from our twinning EU Horizon 2020 project
Presentation:

Gerard Velthof

Project Coordinator

Wageningen UR
Session II: Stakeholder views on achievements and future directions
Stakeholder Organisations' Point of View
| | | | |
| --- | --- | --- | --- |
|   | Arjen Frentz | Vewin | |
|   | Daniel Komlos | Copa-Cogeca | |
|   | Andrea Rubini | Water Europe | |
 Industry Federations' Point of View
| | | | |
| --- | --- | --- | --- |
|   | Ermis Panagiotopoulos | European Federation of Bottled Waters (EFBW) | |
|   | Jeremy Dyson | European Crop Protection Association (ECPA) | |
Closing presentations and Keynote Speeches
First Keynote by Mr. Martin Heydon TD ( Minister of State for Research & Development, Farm Safety and New Market Development, Republic of Ireland)

 

Second Keynote by Mr. Jack Nolan (Head of Nitrates section in the Department of Agriculture, Food and the Marine, Republic of Ireland)